Mission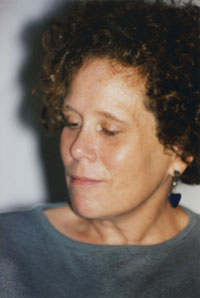 Our mission is to support the work of
Lenore Von Stein and Company in their
efforts to create music and art that
stretches the possibilities of expression
and encourages creative thinking
History
1687, Inc. was organized by a group of artists and business people in 1994 to access resources for live and recorded performances by Lenore Von Stein and Company.  The changes in our work, for example our current concentration on mass media in conjunction with refining our exploration of ideas/themes and expanding our palette, e.g. use of multiple disciplines and media demonstrate 1687's ability to evolve to meet artistic and logistical needs.

In our first two years of operations, 1994-1996 we presented a core free jazz trio.

From 1996 - 2003 we added group shows tied together by a theme, often with a political perspective.  These group shows also expanded our pool of musicians and composers, and included those working primarily in modern art music, western opera, classical, electronic, and blue grass music. We also used chance elements, visual artists and more detailed themes.
Starting with a post 9/11 series of concerts, The Festival of Secrets for the Victims of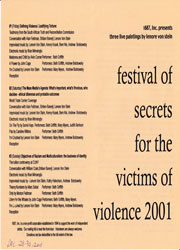 Violence 2001, we added conversations between scholars. 
From 2003 - 2008 we focused on developing new pe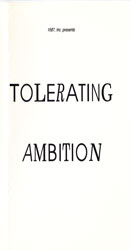 rformance pieces and techniques using a core ensemble of players from a range of musical disciplines.Improvised elements were used as bridges between composed elements and to increase the immediacy, vibrancy of the music. Composed music was used to feed the ears of the improvisers and to anchor the entire evening. 
Stories were used to help the audience accept the modern music – to endow it with relevance in terms of every day reference points. 

During this period 1687 became a creative laboratory independent of a performance schedule.
In 2009 we began development of a series of art music and discussion programs for cable TV and web The Facts.  Since late 2010 half-hour episodes of The Facts have been broadcast Thursday evenings in New York City on three cable networks and also distributed on the web. The music is both composed and improvised and played by an ensemble of classical and jazz musicians.  This expressive music is interlaced with stories.
Personnel:
CORE ENSEMBLE
Lenore Von Stein – Artistic/Executive Director, Composer, Musician, 1687 core group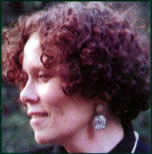 Lenore Von Stein has worked with be-bop, free jazz, classical, and electronic musicians and composers and uses techniques from these musical disciplines as well as methods and approaches developed in classical and modern theatre. Von Stein's works are made of improvised and composed music and stories. They have also included visual art, dance, and scholarly discourse.
Von Stein began her artistic work as an actor/playwright doing non-musical scripted and improvised live performances and films before shifting her focus to the performance and composition of music. Von Stein's non-musical theater credits include originating the role in Samuel Beckett's one-person piece The Expelled. Her work in music has followed a similar pattern of developing from performer to composer/performer.
Von Stein's works examine the structure of reality and ideas and are presented in live and/or recorded performances.  Each performance is unique in terms of its particular slant and/or story, and some or all of the music.  Lenore calls them "living paintings" because each performance is a complete drawing that is, in part, created in performance.  In 2009, 1687's core group of musicians and a TV crew began taping a series of half-hour TV programs "The Facts" for Manhattan Neighborhood Network (MNN), NYC.  The Facts presents these "living painting" once a month on MNN.
Archived Music
There are three songs from released CD's
"love is dead" Love is Dead, 1687, 1992
"fuck tradition" Love is Dead, 1687, 1992
"nobody knows the trouble i've seen" I Haven't Been Able to Lie and Tell the Truth, 1687, 2000
Andrew Bolotowsky – Musician, 1687 core group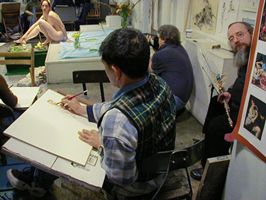 Andrew Bolotowsky co-directed the Criterion Series at the Guggenheim Museum and has recorded for Orion Recordings, Golden Age Records, Opus I, and Station Hill Records.  He has performed with the Pan American, Westchester Philharmonic, and Brooklyn Philharmonic orchestras and has worked with Downtown Music Productions, Music Downtown, the American Festival of Microtonal Music, Muse (Colonial American Music), the Delbarton Baroque Ensemble, and New Amsterdam Baroque.
Beth Griffith - Musician, 1687 core group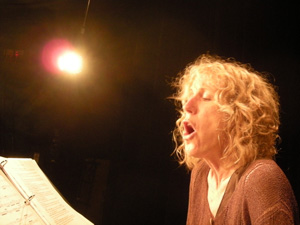 Beth Griffith has appeared with Sequentia, Musikfabrik, Ensemble13, L'Art pour L'Art, Cologne Radio Symphony Orchestra, and the Paris Nouvel Orchestra Philharmonique and has worked with composers John Cage, Morton Feldman, Mauricio Kagel and Karlheinz Stockhausen.  Her one-hour, solo recording of Feldman's "Three Voices" was awarded the German Record Critics Prize.   
Bern Nix - Musician, 1687 core group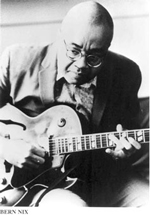 Bern Nix held one of the two guitar seats (from 1975 to 1987) in the original edition(s) of Ornette Coleman's band Prime Time.  Nix's album as leader "Alarms and Excursions" on New World Records features Fred Hopkins and Newman Baker.
Rachel Evans - Musician, 1687 core group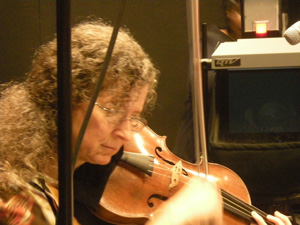 Rachel Evans has performed as a violist with the Santa Fe Opera; the jazz group String Fever; the contemporary music ensemble Continuum, Eliot Sharp and The Soldier String Quartet and the Meridian Quartet. On period instruments, she has performed on the vielle across the globe with medieval ensemble Sequentia''s production of Ordo Virtutem and on both violin and viola in Germany with Oh Ton, and La Stravaganza Köln, and in the US has been a principal player with Apollo's Fire, Concert Royal, Washington Consort, the Dryden Ensemble, Publick Musick, Rebel, the New York Collegium, Foundling, Carmel Bach Festival and La Fiocco. She has been a recitalist with the Carmel Bach Festival for 10 years, and appeared at the Boston, Berkeley, and Utrecht Early Music Festivals, and the Victoria Festival in Australia. Rachel can be heard on more than 20 recordings, spanning the middle ages to the present. A recipient of the Coleman Chamber Music Award, she holds BM and MM degrees on from the Julliard School of Music
Mary Hurlbut - Guest Musician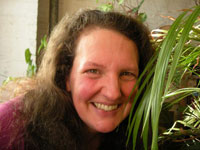 Mary Hurlbut's most recent performances include the NY premiere of Elodie Lauten's The Death of Don Juan and the premiere of Elodie Lauten's Two Cents Opera. She has also performed scenes from Judith St. Croixs' opera The Vine of the Soul. Ms. Hurlbut has participated in performances with Down Town Music Productions, Four Friends Ensemble, Gravesend Players, American Landmark Festivals, Brooklyn Baroque, Music Downtown, The Lark Ascending, American Festival of Microtonal Music, The New Music Consort, Cygnus Ensemble, The NJ Percussion Ensenble and SoHo Baroque Opera. She has been featured on Fortay, Frog Peak and Tarmac recordings. Ms. Hurlbut has premiered works by John Cage, Elodie Lauten, Jim Theobald, Jackson Mac Low, Anne Tardos, Franz Kamin, Casey Mullen, Harold Seletsky and Dan Levitan. She has had the good fortune of performing in Merkin Hall, Symphony Space, LaMama La Galleria, The Knitting Factory, The Stone, Roulette and Weill Hall. Ms. Hurlbut currently teaches at The American Musical and Dramatic Academy, Greenwich House Music School, The Dwight Englewood School and The Vaughn College of Aeronautics. She has been a student of Antonia Lavanne, Angelica Lozada, Priscilla Woodley and Chiara Caffarelli. In addition to voice, Ms. Hurlbut has studied piano with Elka Kirkpatrick, Michel Ashmore and Bernice Sjogren. She received a MM, The Mannes College of Music, BA, William Paterson University and AA Cottey College.
DISCUSSION GUESTS
Bill Crain - Professor of Psychology, City College of New York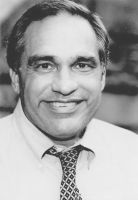 Bill Crain is the author of Reclaiming Childhood: Letting Children Be
Children in Our Achievement-Oriented Society (Holt) and the textbook,
Theories of Development (Pearson), now in its sixth edition.
Bill also is cofounder of the Safe Haven Farm Sanctuary, which rescues
farm animals from slaughterhouses and abusive conditions (www.safehavenfarmsanctuary.org)
Alan Feigenberg - Professor of Architecture, City College of New York
Alan Feigenberg has been a practicing architect for over 40 years and a teacher-facilitator for over 35 years. Alan, as a colleague of Mario Salvadori helped initiate work and programs in New York City public schools through the Salvadori Center using the urban environment a source for integrated learning. Through their work they have reached thousands of teachers and students brining an excitement about our urban environments and all that it holds for us to explore and learn from.
Alan is a professor of architecture at the City College of New York having taught design studio, construction technology, freshmen introductory seminars on "the Architecture of New York City," and an award winning elective "Teaching Architecture." Alan is also an affiliate professor of environmental psychology at the City University of New York graduate center having developed and co-taught electives in "Food and Architecture; the Relationship Between Ethnicity, Class and Restaurant Design," and "the City as Museum," brining together students in architecture, urban design, landscape architecture, and doctoral students in education, environmental psychology, urban sociology and food management.
Lois Weiner - Professor of Elementary and Secondary Education, New Jersey City University

is an internationally known researcher on urban teacher education. Her first book, Preparing Teachers for Urban Schools, won an award for distinguished scholarship from the American Educational Research Association. Her book of advice, Urban Teaching: The Essentials, is used in programs of teacher education throughout the US. Weiner is the author of dozens of articles on educational topics, in scholarly publications and magazines and newspapers.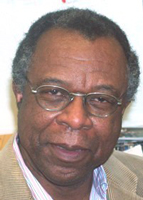 George Brandon - Associate Medical Professor, Community Health and Social Medicine City University of New York (CUNY) George Brandon is an Associate Medical Professor in the Department of Behavioral Medicine in the Sophie Davis School of Biomedical Education, as well as an Adjunct Associate Professor in the Biomedical Engineering Department of the Grove School of Engineering at the City College of New York. He earned a Ph.D. in anthropology from Rutgers University in 1983. Joining the PSC soon after arriving at CCNY in 1989, George has served on the CCNY Contract Organizing Committee, has been the PSC chapter chair, a chapter delegate and a member of the chapter's Executive Committee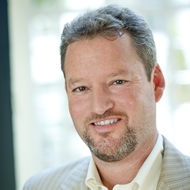 Tony Newman - Tony Newman is director of media relations, a position he has held since 2000. Newman has more than 15 years of public relations experience. Before joining the organization, he was the media director for the human rights organization Global Exchange and co-founded the public relations firm Communication Works. Newman received his B.A. from the University of California Santa Cruz.

Bunita Marcus -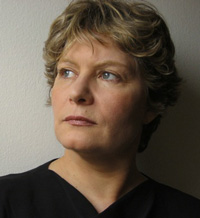 Bunita Marcus began studying composition at the age of sixteen and worked in both electronic and instrumental mediums while at the University of Wisconsin. In 1981 she received a Ph.D. in Composition from the University at Buffalo, The State University of New York where she held the Edgard Varèse Fellowship in Composition and studied with Morton Feldman. Marcus' music has been consistently praised for its beauty and rare sensitivity. Kyle Gann of the Village Voice has called her one of his favorite female composers of all time. He applauds her piano work Julia for its "touching and unassuming depth," which "had the audience hushed under the impact of deeply communicated feeling." Los Angeles critic Alan Rich says her work Adam and Eve "states an eloquent case for the persistence of pure beauty in contemporary composition."
Bunita met Morton Feldman in 1976, beginning a long association that lasted until his death in 1987. For seven years they were inseparable. Feldman and Marcus composed side by side, sharing musical thoughts and ideas. In 1985 Feldman dedicated to her his new piano composition: "For Bunita Marcus." [1] Today, Dr. Marcus lectures, coaches and writes regularly on Morton Feldman's music.
Bunita Marcus has written commissions for Bang on a Can All-Stars (Meet the Composers/Reader's Digest Consortium Commission), the Kronos Quartet, Aki Takahashi, NYSCA & the Gageego Ensemble, Morton Feldman and Soloists, Tokyo's "Sound-Space ARK" ensemble, and others. Her music has received awards from the National Endowment of the Arts (Composer's Fellowship), International Society of Contemporary Music, the League of Composers' National Competition, New York State Council on the Arts and the coveted Kranichsteiner Musikpreis at Darmstadt. From 1985-1990 Ms. Marcus produced the Salon Concert Series with painter Francesco Clemente in New York City. Today she is active as a composer and conductor, appearing in concerts and festivals around the world.
John McGuire -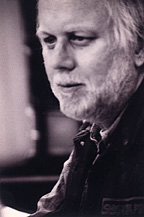 John McGuire initially studied composition with Robert Gross at Occidental College, where he earned a BA in 1964. He received a succession of three Alfred E. Hertz Traveling Scholarships from the University of California at Berkeley (1965–66, 1966–67, 1967–68), and a Fulbright Traveling Scholarship (1966–67), which together enabled him to study with Krzysztof Penderecki at the Folkwang Hochschule in Essen from 1966–68, and at the Fourth Cologne Courses for New Music, under Karlheinz Stockhausen, in 1967 (Custodis 2004, 142). Two scholarships from the State of North Rhine–Westphalia for studies in Germany made it possible for him to participate in the composition studios given by Stockhausen at Darmstadt in 1967 and again in 1968. Returning to the United States, he continued his studies at the University of California, Berkeley, where his composition teachers included Ingolf Dahl and Seymour Shifrin. After completing his MA there in 1970, he once again moved to Europe, at first studying computer composition with Gottfried Michael Koenig at the Institute of Sonology of the University of Utrecht from 1970 to 1971.
Having found the atmosphere in Germany congenial, following his studies in Utrecht he settled in Germany again in 1972 and remained for the next twenty-five years, at first working as a pianist with the Rundfunk-Sinfonieorchester Saarbrücken from 1972–75. From 1975 to 1977 he studied electronic music with Hans Ulrich Humpert at the Hochschule für Musik Köln, later working as an organist at the Kirche St. Nikolaus von Tolentino in Rösrath from 1979–82.
He received six commissions from WDR in Cologne for pieces he realised in the electronic-music studio there, among them Pulse Music III in 1978, Vanishing Points in 1988, and A Cappella in 1997 (Morawska-Büngeler 1988, 108; Custodis 2004, 160, 210). He has also had works commissioned by Radio Bremen, from pianist Herbert Henck (48 Variations, for 2 pianos), from Dartmouth College, and from the Ministry of Culture of North Rhine–Westphalia. In 1995 he was composer-in-residence at the Akademie Schloss Wiepersdorf in Brandenburg.
In 1998 he returned to his native country, working for a time as an editor for the Carl Fischer music-publishing firm in New York City starting in 1998. From 2000 to 2002 he taught advanced composition and twentieth-century music as a part-time Visiting Adjunct Professor at Columbia University.
He is married to the soprano Beth Griffith, for whom he composed A Cappella in 1990–97 and Contradance in 2000–2004.
Kristina Arnold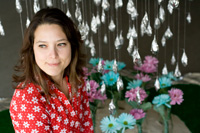 Gallery Director / Associate Professor, Department of Art, Western Kentucky University
Kristina Arnold was born and raised in Arlington, Virginia and received a degree in community health from Brown University. Upon graduation she moved to Nashville to pursue a career in public health, working as a research associate in the department of Preventive Medicine, division of Pharmacoepidemiology at the Vanderbilt University Medical Center. After five years she returned to her first love, attending art school and earning her MFA in painting from the University of Tennessee. In 2005 she joined the faculty of Western Kentucky University's Art Department where she teaches and serves as the Gallery Director.
Arnold works primarily as an installation artist, with themes drawing conceptually from her former background and interest in public health. She exhibits both nationally and internationally, and her work has been published in Sculpture Magazine and New Glass Review. Arnold's residencies include Pilchuck Glass School in Stanwood, Washington, the Municipal Gallery in Bratislava, Slovakia and in Banner, Wyoming.

Charlotte Meehan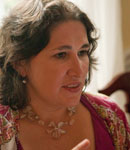 Charlotte Meehan is Artistic Director of Sleeping Weazel, a Boston-based multimedia theatre company. Her recent stage works include 27 Tips for Banishing the Blues, Sweet Disaster, Crazy Love, Looking for George, and Real Realism, the third part of a trilogy called The Problem with People. She has received support for her plays from the Howard Foundation, the Alpert Foundation, and the Arnold Foundation, and has had artist residencies in HERE Arts Center's HARP program, Perishable Theatre's RAPT program, and at the MacDowell Colony. Among the theatres that have presented her work are Dixon Place, The Flea Theater, The Culture Project, and Perishable Theatre. She is Playwright-in-Residence and Associate Professor of English at Wheaton College (MA), and a playwriting committee member of VIDA (http://www.vidaweb.org/) along with playwrights Lisa Schlesinger, Ruth Margraff, and Caridad Svich.
For more details, please visit: www.charlottemeehan.com and www.sleepingweazel.com

Jessica Feldman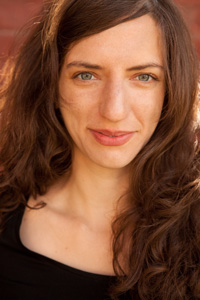 Jessica Feldman is New York-based intermedia artist with a background in sound, sculpture, and installation. She moves among the worlds of new media art, electronic music, academia, and activism. Her works include sculptures, performances, interventions, installations, videos, and compositions. Many are site-specific, public, participatory, and/or interactive, and deal with the relationships among the body, technology, (the) media, and intimate psychological and communal social dynamics revealed by contemporary systems of control. Pieces have been performed, installed and exhibited internationally at art galleries, museums, concert halls, public parks, city streets, tiny closets, boats, the New York City subways, and the internet. New York venues include Socrates Sculpture Park, White Box, The Kitchen, LMAKProjects, Roulette, The Stone, and many outdoor locations. Her work has received awards from NYSCA, the LMCC, the Max Kade Foundation, Columbia University, Meet the Composer, and the Experimental Television Center, among others. She teaches sound art, physical computing, and interactive technologies in the Graduate Media Studies program at The New School and previously taught in the sculpture department at the Tyler School of Art at Temple University. She received an MFA in Intermedia Art from Bard (2007), an MA in Experimental Music from Wesleyan (2005), and a BA in Music from Columbia (2001) and currently is completing a PhD in the Department of Media, Culture, and Communication at NYU.
OFFICE STAFF
Lenore Von Stein, Executive Director
Ying Wu, Accountant
Rui Bass: Computer System and Web Master, Web Design & Marketing
Rui Bass joined us to help redesign our website – she learned on the job and you can see what a competent, tasteful job she's done. She created a site (an on-going project) that reflects 1687, is easy to navigate, informative, and visually striking. Ms. Bass earned an M.S., Computer Science and has worked as a Programmer/Analyst, System Manager, and Tech Support Specialist since 1994.
PRODUCTION CREW
Pedro Florentin - TV Production Crew: TV Direction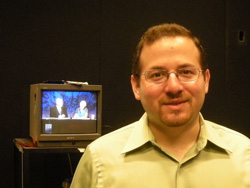 Pedro Florentin is a freelance technical director currently working with Telemundo 47, MSNBC Fox News.  Pedro received a BA in Television and Radio Production with a minor in Business Law from Brooklyn College, CUNY.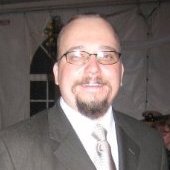 Stephen C. Maio: Post Production Crew: Video Editing and Titles
Starting in 2010 Mr. Maio created the dramatic editing for most of The Facts music episodes. Steve's work helps the audience see the music - his insight, imagination, and skill are invaluable to this series. "Steve has spent day and night hunched over a console in a dimly lit edit suite for well over 15 years. He brings a broad range of experience, from award winning all-night sessions in flat-bed film or A-B roll video suites, to more recent Telly Award winning edits for corporate communications projects, as well as nearly one hundred industry recognized multi-camera, live concert videos for DCT Concerts. Steve continues to embrace the challenge to his understanding of the craft and exposure to new formats and ideas which working on The Facts provides. Steve has a BS in communications and has worked with independent video and film companies as a staff and freelance video editor and Flash animator since 1998
Alice Twyne - TV Production Crew: TV Direction, Camera and Video Editing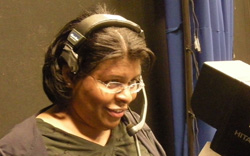 Alice Twyne joined the Facts crew in 2011 working primarily as director, and editor. Ms. Twyne brings over 10 years of experience in television, corporate and cable video production – her range of skills coupled with her intelligence, leadership abilities and responsible ways make her a great find. Ms. Twyne works in Final Cut Pro, is certified on AVID and has a BS in communications from Cornell University and a Masters in television, radio and film from Syracuse University's Newhouse School of Public Communications.
Travis Collins - TV Production Crew: Audio Production, Recording and Mastering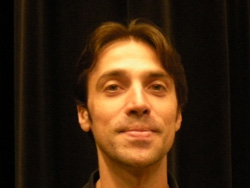 Travis Collins joined the Facts crew in 2011 working on audio production and post-production. Mr. Collins is a guitarist and guitar teacher with an interest in modern music and media. Collins also has over six years of recording engineering experience in the audio book industry – this combination of skills and interests, as well as his intelligence and diligence make him an important addition to the crew – we are lucky to have him. Mr. Collins has an MA in music technology from New York University and a BA in music from Florida State University.
Janine Davis - TV Production Crew: Camera and Floor Management
Janine Davis was an associate producer on ABC's Wife Swap, the History Channel's Extreme Trains, and TLC's What Not to Wear. Ms. Davis also worked on productions for MTV, Bravo, and Animal Planet among many others.
Jonathan de la Rosa - TV Production Crew: Camera and Lighting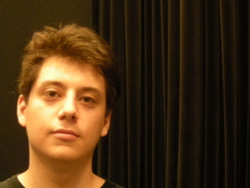 Jonathan de la Rosa joined the Facts crew in 2011 working on camera and lighting. Mr. de la Rosa writes music and was a DJ on WRPR in New Jersey. His interests, quickness, and taste make him an invaluable member of the crew. Mr. de la Rosa has a BA in Communication Arts from Ramapo College of New Jersey.
Ryan Howe - TV Production Crew: Audio and Floor Management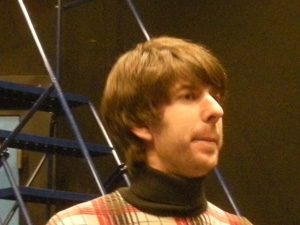 Michael Imhoff - TV Production Crew: Camera and Floor Managemen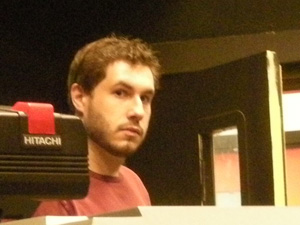 t
Ivanhoe Gadpaille - TV Production Crew: Camera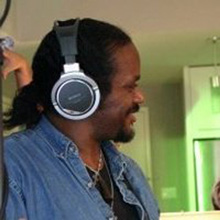 Native New Yorker Ivanhoe A. Gadpaille, son of a former fashion model and singer and a former professional photographer from Panama, started off with a musical and artistic background very young in life: learning photography from his father on a Mamiya twin lens medium format camera at the age of eight and learning to play the guitar at the age of nine. After receiving his architectural degree from N.Y.I.T., he spent many successful years within the Contract Furniture/Corporate Planning Industry. He worked in several different capacities such as space planner, specifier and project manager before he decided to return to his artist roots and enrolled in the Film Production program at Brooklyn College. Today he freelances as a Location Sound Mixer, Cinematographer and Photographer as well as working with The Facts.
Daniel Garriga -Video Editor
Daniel Garriga is a photographer, editor, and filmmaker.  Daniel received a BA in film from Brooklyn College and has worked as a production photographer, camera operator, and editor on TV and film projects and is currently supervising post production for a production services house in New York City.                  
Jonathan Walker - TV Crew

I'm a 2008 S.U.N.Y Oswego Graduate with a B.A in Broadcasting and Mass Communication. I'm a Brooklyn native with a love for entertainment and media. I have a passion for the creation of film and its compelling ability to direct a story. I have developed a myriad of skills to nurture my fascination with studio, post and field productions.  A few of my areas of expertise include: development of documentaries, short videos, short films, post production, camera and etc. I was former post production intern for Gold Glass Productions/ Be Media, LLC. on a feature-length documentary film "Outside the box" by Lacey A. Schwartz to be release soon. On spare time I enjoy playing and watching football (soccer) and baseball, supporting Chelsea Football Club and The New York Yankees."
Max Clark - TV Crew

Maximilian Avery Clark has lived his life under a dual credo of "Do right by your fellow man," and "Always observe proper oral hygiene." A 2008 graduate of Western Michigan University's Political Science and English departments, Max was the grand prize winner of its Creative Writing Awards in 2008. Since graduation, he has lived in New York working as a High School English teacher, a business consultant, instructional writer, political satirist, grant writer, stand up comedian and juggling instructor. He has enjoyed several New York productions of his one act plays and his short fiction and commentary has appeared in a number of publications on three continents.
BOARD OF DIRECTORS: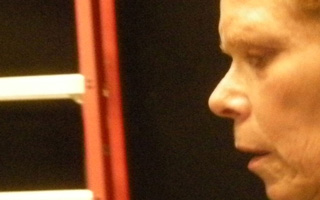 The purpose of the 1687 Board of Directors is to provide the support the staff needs to achieve the organization's goals, for example fostering/maintaining financial transparency, and democratic staff grievance processes. This support also includes relieving the artists of marketing and fundraising concerns in order to remove these as barriers to creative thinking, challenging insights, and the creation of new expressive forms.
| | |
| --- | --- |
| Gela Kline  | MSW, Retired Counselor working with disabled people |
|   | Email: kline@1687.org |
|   |   |
| Marc Mannheimer | Visual Artist, Professor of Art, Northern Essex Community College, MA. |
|   | Email: mannheimer@1687.org |
|   |   |
| Naveen Seth | Economist, Associate Professor Business Management |
|   | Borough of Manhattan Community College, City University of New York |
|   | Email: seth@1687.org |
|   |   |
| Gary Von Stein | Freelance Business Consultant, Direct Marketing & Media Operations |
|   | Email: gvonstein@1687.org |
|   |   |
| Lenore Von Stein | Composer/Performer/Director, Executive/Artistic Director, 1687 |
|   | Liberal Arts Instructor |
|   | Vaughn College of Aeronautics and Technology, NYC |
|   | Email: vonstein@1687.org |
| | |
| --- | --- |
| Daniel Carter (sax) has performed with Sun Ra, Billy Bang, William Parker, Roy Campbell, Sam Rivers, Sunny Murray, Hamiet Bluiett, Cecil Taylor, Matthew Shipp, Wilber Morris, Denis Charles, Medeski, Martin, & Wood, David S. Ware, Gunter Hampel, Merce Cunningham, Susie Ibarra, D.J. Logic and many many others. "Urgent, introspective and melodic", All About Jazz | Rob Brown (sax) has performed with Cecil Taylor, Rashied Ali, Fred Hopkins, Mathew Shipp, William Parker, Tim Berne, Mark Dresser, Dennis Charles, Billy Bang, Borah Bergman and many others. "Brown's alto [on "Blue in Green"], mostly robust and earthy, cries with a quietly stoic sorrow..." Graham Lock, The Wire |
VISUAL ARTISTS and FILM MAKERS
Professor Stanley Aronowitz - Distinguished Professor
saronowitz@igc.org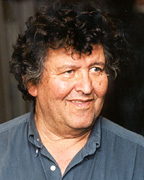 Stanley Aronowitz is a Professor of Sociology at CUNY Graduate Center, a founder of the Center for Worker Education at City College and the director of Center for the Study of Culture, Technology and Work. He worked in factories in New York and New Jersey and became a union organizer for the Clothing and Oil and Chemical Workers Unions. He was the 2002 Green party candidate for Governor of New York. Author or editor of twenty one books, including False Promises (1973), Science as Power (1988) Postmodern Education (1991), and Roll Over Beethoven (1993), The Knowledge Factory (2000) From the Ashes of the Old (1998), and The Jobless Future (1994)

CONSULTANTS
| | | |
| --- | --- | --- |
| marilyn ries - audio | manuel messerli - video editing | longjun tan - IT |
| ying wu - accounting | miranda baum - social media | |
PRODUCTION ASSISTANTS & INTERNS
| | | |
| --- | --- | --- |
| won kyung chang | rebecca cohen | tina hu |
| teri joe | swati khurana | gela kline  |
| kimberly lau | renee lewis | dave ruder |
| thuy tran | ying wu | |
| brian matta | | |
TV CREW 2010-2014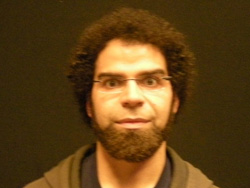 | | | |
| --- | --- | --- |
| scott henkle | christina chin | e. judy stokes |
| pedro florentin | daniel garriga | pablo merlin |
| daniela muhling | birgit pellenkoft | jacqueline sotomayor |
| sara ranucci | jonathan walker | travis collins |
| christopher prophete | john wise | jonathan de la rosa |
| stephen c. maio | alice twyne | janine davis |
| ivanhoe gadpaille | don young | ivan hoboda |
| justin goldberg | sal dovi | rachel netel |
| tom o'brien | jay reid | david feldman |
| david muss | gordon christmas | robert kazimir |
| charlie green | yvette cruz | sarah julianne |
| dan dewar | david roig sanchez | greg frank |
| emi kodama | min song | monica rodriguez |
| | | |
| | | |
| | | |